Do you have a junk removal project looming on the horizon? Are you debating the merits of doing it yourself? Before diving into a DIY, consider these major benefits of hiring a full-service junk removal service.
Cost Effective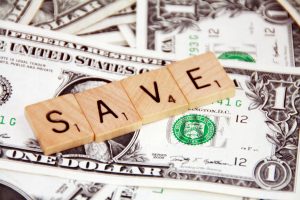 Did you know that hiring a junk removal service can actually save you money? The price tag on DIY junk removal skyrockets when you consider:
Renting a garbage container

Fuel cost of driving to and from the trash facility

The amount of time and energy you'll sacrifice performing the job yourself
Junk360 charges by the truck space, not by time or weight. After we load up our trucks, our first stops are recycling and donation centers. This not only supports renewable resources, but it saves you the cost of several trips to dump your waste.
Efficiency and Convenience
Removing junk and debris from one room alone can take several hours of hard labor. A DIY junk removal project, especially for an entire home or commercial business, will take you weeks to complete. Furthermore, your junk removal doesn't end when you load everything into the back of your truck. In addition to the physical labor of the work, you may have to take the law into consideration when deciding how to safely dispose of your waste.
No DIY project can compete with Junk360's experience and efficiency. Our team will finish the junk removal project as quickly as possible so you can focus on more important matters. We'll make sure not a single piece of trash is left behind and that your property is completely cleared of waste and clutter.
And, once it's all loaded up, we'll sort and drive your waste to the proper facilities - at no additional cost to you.
Safety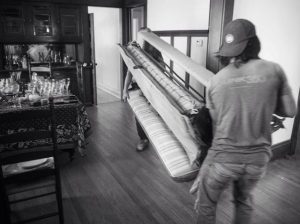 Junk removal is potentially dangerous work. There's heavy furniture, the integrity of your walls and floors, and your own physical well being to consider. Especially if you're going to be alone during the process.
Anyone, no matter their physical condition, can get hurt without the right tools and experience. Cuts, strains, and even broken bones are real consequences of improper hauling and lifting. Our staff at Junk360 are trained, experienced, and friendly! Why place yourself at risk when you can have professionals safely manage your project?  
Plus, Junk360 knows how to properly handle the disposal, so you don't have to worry about anything once it's out of your home.
Schedule Your Removal Services with Junk360 Today!
Junk360 provides our customers with a safe, efficient, and cost effective junk removal service. By trusting us with your waste, you'll save yourself time, energy, and ensures peace of mind.
Whether you need waste removed from your residence, business, or commercial property, Junk360 is here to help. We offer same or next day removal services so our experienced team is there when you need them.
Find out why were the top rated junk removal service in the Twin Cities! Contact us today
online
or at 651-395-8659 for a free quote.