Old furniture and broken appliances are a fact of life. We've all had that couch with a rip down the middle and the refrigerator sputtering in the corner. When you're moving, remodeling, or simply replacing, disposing of these heavy, awkward items isn't always an easy process. Often times, it's practically impossible to do on your own.
Luckily, Junk360 is here to help!
What Are Your Options?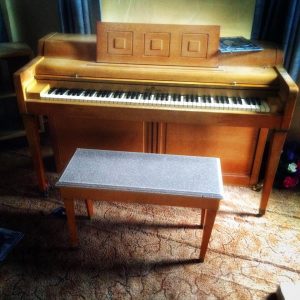 You have several options when disposing of old furniture and appliances. This includes:
List it online:

You'd be surprised what people will buy on Craigslist. Unfortunately, this also takes up a significant portion of your time. Be prepared for people to not show up or return your phone calls.

Leave it on the curb:

Leaving old furniture and appliances on the curb with a "free" sign works in certain scenarios. However, please note that waste management will not magically haul your large items away for you. And, if it's still there in 1-2 days, you'll need to find another option.

Donate it:

Items in good condition are donatable. Local charities like Habitat for Humanity's ReStore are always on the lookout for old appliances. Thrift shops are great options for old furniture. This option is optimal if you have the time to call around and schedule pickups with various organizations.

Haul it to the dump:

If you have a large enough vehicle, you can haul any old appliances or furniture to the local dump yourself. However, most of the time you'll have to pay a fee. Plus, you might end up dumping things in a landfill that could be reused or recycled.
All of these options take away from your time, effort, and energy. Additionally, all of the options require you to break down and remove your old furniture and appliances on your own.
Let Junk360 Do the Heavy Lifting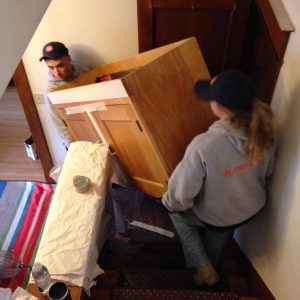 Undoubtedly, the easiest solution is to call in the professionals. Junk360 will:
Break it down:

We charge by the truck space, not the time and effort it takes for us to get an item out of the house. 400lb furnace? No problem!

Load it up:

Save yourself (and your back) with Junk360. Just point at what you want gone, and we'll load it up!

Donate it:

Why take time away from your family to find a charitable organization for this piece and a thrift shop for that piece when Junk360 can do it for you all in one go?

Recycle it:

Just because it isn't reusable doesn't mean it belongs in a landfill. As an eco-friendly organization, Junk360 believes in recycling everything we possibly can.
Instead of struggling with old furniture and appliances, use Junk360. We'll do all the heavy lifting while saving you time and support our planet.   
Call for a Free Estimate Today!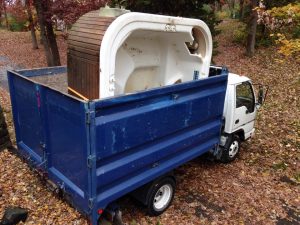 Large, heavy, and broken appliances?  Make them disappear with a single phone call!
Junk360 is ready, willing, and able to haul away everything from broken furnaces to old bookshelves. We'll ensure that your old furniture and appliances are properly disposed of. Simply
request a free estimate online
or call us directly at (651) 395-8659. Our five-star service team will provide you with a quote at no obligation!
Don't stress over old furniture or appliance
. Call Junk360 today!