Contractors, do you know how much waste and debris is produced on your construction sites? Do you know how much of that construction waste could be recycled and reused? Studies show that in a typical construction site, almost 75% of construction debris is recyclable.
How much of that material are you sending to a landfill? Junk360 is here to show you how easy it is to be green with construction debris!
What Construction Debris Is Recyclable?

Looking at the breakdown of construction debris, it's shocking how much is actually recyclable (or reusable) material. This includes:
Lumber

Concrete

Tile

Carpet

Metals

Insulation

Plastic

Rigid Plastics

Rock

Masonry

Porcelain
According to the EPA, construction accounts for almost 170 million tons of debris each year – and that's just in the United States! Almost 75% of that debris is wasted by going into a landfill when it can easily be recycled.
Why Should You Recycle Construction Debris?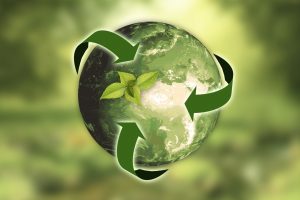 Reducing construction debris can save you money, conserve resources and energy, and reduce water, air, and soil pollution. However, there are a few huge benefits for contractors who go green with construction debris. These include:
Reducing the costs of removing and hauling away construction site waste

Contributing to the production  of recycled aggregate products

Eliminating the high costs of landfill fees

Achieving valuable points towards a LEED® certification

Remaining in compliance with your project plan and city ordinances
By implementing eco-friendly construction debris removal, contractors will not only minimize their carbon footprint and help keep waste out of the landfill, but they'll also help their business!
How to Recycle Construction Debris

Deconstruction is an effective, environmentally-friendly way to remove construction debris. This process involves dismantling pieces of a home or commercial building before the demolition phase begins.
Since demolition produces an estimated 125 million tons of debris in the United States each year, deconstruction is an important step of going green with your construction debris.
The process is easy! Before demolition, simply dismantle reusable items. This includes:
Flooring

Doors

Windows

Cabinets

Roofing

Molding

Countertops

Ceiling tile

Blinds

Shades

Plumbing fixtures

Light fixtures

Joint fixtures
Deconstruction rather than demolition this reusable building material keeps them out of landfills, making a significant impact! In addition to being great for the environment, any deconstruction materials you donate can translate into a tax write-off, putting more cash in your pocket!
However, getting it off-site and hauled away is still a potentially costly and time-consuming task.
Save Time! Hire Junk360 to Haul Away Construction Debris

Recycling construction debris is a tireless and time-consuming job. So don't do it! Instead of wasting countless hours and manpower on picking up, sorting, and hauling away construction waste, let Junk360 do it for you!
Our professional, five-star team takes a hands-on approach to construction debris removal, ensuring that nothing ends up in a landfill that doesn't absolutely belong there. At Junk360 we go above and beyond to ensure that all usable construction debris materials are donated, reused, recycled, or repurposed.
Contact us today at 651-395-3659 to schedule all your junk removal needs or r
equest a free quote online
. We can't wait to help you go green!