Over the years, stuff accumulates. Maybe it's sentimental, maybe it's a collection of things you plan to use "one day," or maybe it's memorabilia from a life well lived. Whatever the reason, your house has filled up.
As a senior, it gets increasingly difficult to find a space for all that stuff. Plus, messy living spaces can make it increasingly difficult for you to relax and process. When your house is so full of the past that it interferes with your present, it's time to declutter.
How to Begin
As a professional junk removal service, Junk360 has seen it all! In our experience, there are a couple rules to keep in mind for seniors beginning the decluttering process.
Slow and Steady:

Don't do too much in one day. Set aside three hours tops for decluttering and cleaning. Focus on one room at a time. Leave time for yourself to rest and decompress. If you find yourself stuck or fixating on an object, sleep on it and start again the next day when you feel refreshed.

Organize:

Prepare three boxes or bags for items to keep, junk, or donate respectively. Don't give yourself any more options. At the end of each day, put everything in your keep pile in its proper place. If you find yourself with a large junk pile, we recommend designating a easily accessed section of your home as a junk room to expedite the larger junk removal processes.

Consider Your Storage Space:

If your rooms are currently packed with souvenirs, photos, and other memorabilia think about how much storage space you actually have. Will the items you truly love and cherish fit in your storage space? If not, set separate what you can part with from the things that bring you everyday joy.  

Contact a Local Charity:

As you declutter, you'll probably find some items you want to part with that are in great condition. Find a local charity or consignment store who will take it off your hands and give it a new home. The great thing about Junk360 is that this process is built into our services!
Remember that Junk360 can help every step of the way. We will donate as many items as possible so that nothing ends up in a landfill that doesn't absolutely belong there.
Common Decluttering Difficulties for Seniors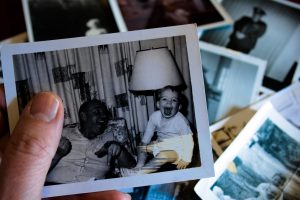 As you declutter, be prepared for some difficult moments. Letting go is hard, and as you move forward in the process you are bound to hit some tough situations. These include:
Nostalgia

: As seniors declutter, be prepared to find old keepsakes you've been holding onto for years. There might be items you've inherited from friends and family that can be challenging to part with. One option is to photograph those items. Save the photo in a file or album labeled "nostalgia," which will make it a little easier to let things go.

Paperwork:

In this digital world, it's completely unnecessary to have 20 years worth of a financial paper trail. If you're concerned about what paperwork is absolutely necessary to hang on to, contact your attorney, children, or an accountant to help you sort through it all.  
Eighty percent of our belongings are never looked at again. Don't fall into the trap of letting things collect and take up space. Most paperwork and photographs can be scanned and saved online.
This is also a great time to get your family involved! Asking for their input will help you know what to save, what to give away, and what to toss.    
Contact Junk360 For Help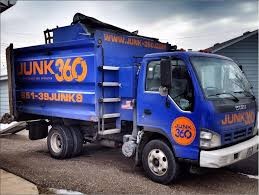 Feeling overwhelmed? Don't know where to begin? Ask Junk360 for help!
We'll help you prioritize and declutter your belongings, put everything in its proper place, and organize your home into a neat, welcoming, and clean environment. Contact us today for a free, no obligation estimate either
online
or by calling  
(651) 395-8659