Are you planning a home renovation project? Whether your remodeling the bathroom or the kitchen, one of the main issues to consider is what you'll do with all the waste. Hauling away the debris yourself means you have to sort, load, and properly dispose of everything yourself.
The risk of damaging your car aside, the waste created from renovation projects are often too big and heavy to handle on your own. Junk360 will help you haul all that renovation junk away. Here's what we do with it!
Donate!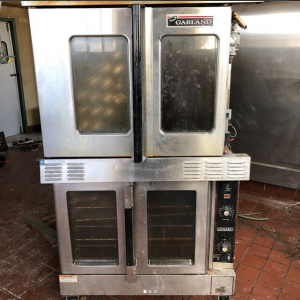 Tons of materials from renovation projects are reusable! This includes:
Old appliances

Construction materials

Wood

Tile

Cabinets

Doors and windows

Lighting

Door handles and cabinet knobs
Junk360 will sort through all your remodeling waste and set aside anything that can be donated. This keeps big, bulky items out of landfills while helping others! We'll even take it to the donation center for you. It's a win-win.
Recycle!
Did you know that Junk360 is an eco-friendly organization? We refuse to take junk to a landfill unless it absolutely belongs there! After setting aside every possible item for donation, Junk360's five-star customer service team will sort through the remaining items for recyclables.
Here are a few of the things we're looking for:
Porcelain

Masonry

Carpet

Concrete

Tile

Rock

Lumber

Plastic

And more!
Don't know what else to look for? We do! Let Junk360 help you cut down on your renovation waste! We make taking things to the landfill a last resort.
360 That Junk!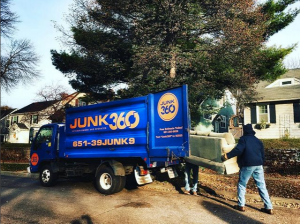 If the remainder of your remodeling waste isn't salvageable or recyclable, Junk360 will load it into our trucks and transport it to the proper facilities.
Aside from sorting through your waste for reusable and recyclable items, here are some of the many benefits of using Junk360 to haul away your junk.
No Pressure:

Our estimates are free with no obligations attached.

Peace of Mind:

Junk360's renovation waste removal services are efficient, eco-friendly, and safe.

Community Improvement:

By using Junk360, you'll reduce your waste and give back to the community.

Five-Star Service

: Our friendly, professional, and courteous staff are consistently earning us five-star reviews.
A remodel or renovation is stressful enough. Why add clean-up and waste removal to your list. With Junk360, you ensure that all your junk is hauled away properly - leaving you to relax and enjoy your new space!
How Much Does Junk Removal Cost?
Junk360 offers the most transparent and competitive junk removal prices in the Twin Cities and surrounding areas. Since we charge by truck space, our pricing includes sorting, loading, cleaning, and most fees.
Use our online chart to get an idea of our prices or contact us for a free, no-obligation estimate. Contact us today at
(651) 395-8659 or via our
online form
.