Summer is here, and that means investing more time outside! It's also time to take a good hard look at your yard. Chances are it's still a bit of a mess. You probably even have a couple of old yard tools in your garage that need replacing.
Here's what you can do to clean and declutter your yard this summer!
Get Rid Of Useless Equipment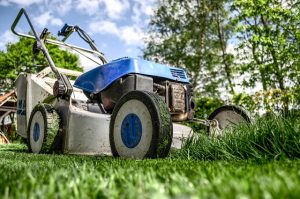 Why do you still have a lawnmower that refuses to start? What about that spade missing it's handle? Don't let your garage fill up with useless equipment. Make sure you have the right tools for keeping your yard spic and span.
However, note that larger pieces of equipment, such as lawnmowers, you cannot simply throw away. Such tools are too big for the trash bin and potentially have toxic fuel and oil residues in them.
When it comes to irreparable yard equipment, you have a couple options for how to dispose of them. This includes:
Selling it for scrap

Giving it away

Taking it to the recycling center
Getting rid of these tools allows you to take back this space in your garage. Now you're one step closer to getting your yard ready for summer!
Declutter Your Yard Furniture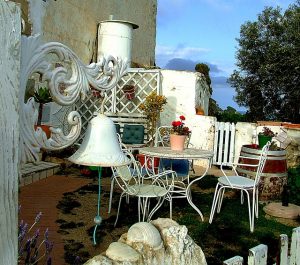 Millions of people use the Konmari method for decluttering their indoors, but that same method is also used to create a more relaxing yard space.
One way to begin is to look at all your pieces of outdoor furniture and ask yourself:
When was the last time I used this?

Does this item bring me joy?

Will this contribute to my ideal outdoor environment?

Does it work?

How likely am I to make use of this?
If these answer to these questions is "no," then it's time to get rid of it. Doing so will help you maximize your outdoor space, create a more serene environment, and declutter your yard all in at the same time!
Clean Out the Shed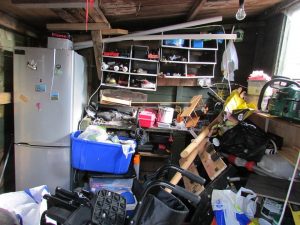 After a long winter, your storage shed is probably packed with yard stuff. It's easy to let your shed become the "junk drawer" of your yard. The following items can often be found lurking uselessly inside:
Old paint cans

Empty garden pots

Piles of wood

Broken garden hoses

Old yard toys
Ask yourself what the purpose of these items are. Are they useful for maintaining your yard or do they just help clutter it up? Clean out everything, restock your shed with items you want to keep, and junk all the trash and broken objects.
Call Junk360
Don't want to deal with hassle? Outdoor space has you overwhelmed? Junk360 offers a junk removal service for all your outdoor needs.
We take everything! This includes swing sets, lawnmowers, and even hot tubs. Our professional and efficient team do the work so you don't have to. This includes taking everything that can be donated and recycled to the proper facilities.
For a free estimate call Junk360 today at 651-395-8659 or
fill out our online form.