Finally! As a new homeowner, you are ready to move into your new house and make it your own. The moving trucks are loaded, you have the keys in your hand, and you open the door to your very new home… only to find all the junk the seller left.
What Happened?
"I am purchasing a home. Upon final walk through, I discovered a garage full of personal items. After contacting the seller, I discovered she is out of money and out of state, unsure of when she can pick up her items. Do these items become mine upon closing or am I responsible for them until pickup?"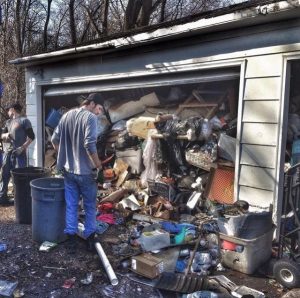 Sadly, the above question is one many new homeowners find themselves posting on real estate forums, such as
Zillow
or
Trulia
. What should be a joyful moment has turned into a situation filled with stress and frustration. More and more often, sellers leave behind unwanted items - aka junk. And, unfortunately, there's little the new homeowner can do about it.
What Can You Do?
You now own all that junk. Once the money and the keys have changed hands, there's little you or your realtor can do. Although most contracts state that all debris and personal property not included in the sale shall be removed by close of escrow, enforcing that is practically impossible. By the time the junk is discovered, the seller is usually half-way across the continent with your money in their pockets.
Now you are left with two options. First, seek reimbursement for the cost of the junk at a small claims court on the basis of contract breach. Or, hire a junk removal company at your own cost. The bottom line is you will need a junk removal company, regardless of whatever avenue you choose to pursue. This is where Junk360 steps in with our reliable, low cost, 5 star junk removal service. Unlike other junk hauling companies, Junk360 charges by
truck space
. So, whether that junk was left in plain sight, the attic, garage, basement, or yard, you'll only be charged by the fraction of the truck that you use. Furthermore, Junk360 often offers same day service, facilitating your ability to move in without stress or frustration.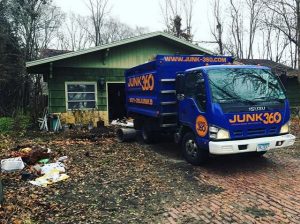 Real estate agents and homeowners, don't allow the inconsiderate actions of a seller spoil your new beginning. Call Junk360 today at 651-395-8659, and make yourself at home!