October through December is rough on all of us, but by using a reliable junk removal service you can cut out the stress and kickstart your holidays.  
Preparing the Outdoors
You've got the Christmas lights ready to go up, but you're a little worried about the state of your yard. The last batch of leaves still need raking, and that rusty swing set wouldn't look out of place in front of a haunted house. The very act of putting up Christmas lights invites your neighbors to judge the outside of your home.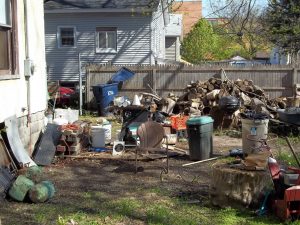 So before you string up the lights or inflate any giant snowmen, give Junk360 a call. We have the strong workers and big trucks needed to get that rusty junk off of your lawn. Plus, we'll get any natural debris off your lawn and out of your hands. All you have to do is point at what you want gone, and we'll take it away.
Making Space for Family and Friends 
Finally, having people over for the holidays means opening up your space. You have to extend the dining room table, find the extra chairs, clear out a corner for the tree, and still have enough room for friends and family members to navigate. Oh, and don't forget to find space for all the new presents!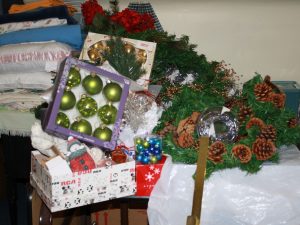 This means clearing clutter. That's why junk removal is the best way to kickstart your holiday. Junk360 recommends focusing on three target areas. This includes the following spaces:
Guest Rooms

. Having guests over means having someplace from them to stay. What will they sleep on if your futon is covered in storage boxes full of your tax returns? Where will they hang their clothes if the closet is full of old sheets and clothing you haven't worn in ten years? As you're

clearing out the guest room clutter

, take a moment and check underneath the bed for any forgotten items. After all, your guests need space to store their luggage.

Kitchen Area.

Holidays aren't just for friends and family. Holidays are for food. And if you want to cook that 20 pound turkey (plus stuffing, plus sides) then you better clear off that kitchen countertop. Take this opportunity to go through your kitchen wares. What doesn't work any more? What's obsolete and unnecessary? No one needs three salt blocks, and if your tupperware's growing things it's best to not let your guests find it. Use this post for some

nice, easy kitchen decluttering tips

.

Living Room.

You want guests to be able to relax and enjoy their time with you. That can't happen if they're having to constantly navigate around your piles of junk. Take a moment to really evaluate what's in your living room. Can you

mount the TV on the wall

? If so, than that old entertainment center can go, leaving space for your tree. Encourage conversation by rearranging your couches and armchairs so that they face each other. Make room for more seating spot by getting rid of rickety bookshelves or coffee tables stained beyond repair. Then sit down and have a glass of wine. You've earned it.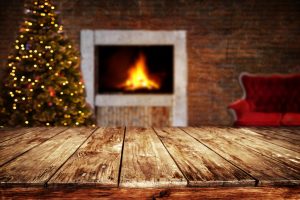 Whether you're hosting a holiday party or just looking to reorganize your space, let Junk360 kickstart your holiday clean up. Our crews can take out anything, from your moldy sofa to a box of kitchen junk. And, with our yard clearing services, your house will be the talk of the town. Call us today at (612) 504-7431 for a free estimate.