Having people over for the holidays means opening up your space. You have to extend the dining room table, find the extra chairs, clear out a corner for the tree, and still have enough room for friends and family members to navigate. Oh, and don't forget to find space for all the new presents!
This means clearing clutter. That's why junk removal is the best way to kickstart your holiday. Junk360 recommends focusing on three target areas...
1. Guest Rooms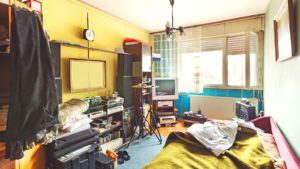 Having guests over means having someplace from them to stay. What will they sleep on if your futon is covered in storage boxes full of your tax returns? Where will they hang their clothes if the closet is full of old sheets and clothing you haven't worn in ten years? 
Declutter your guest space by going through each item in the room. Set up a space, bag, or box for the items you're getting rid of. At the end of each day, go through those items and organize them into three sections:
Sell:

If there are items you want to sell, contact your local consignment store. Craigslist and eBay are also great ways to sell your stuff online.

Donate:

Less valuable objects make great donations. Call your local charities to find out what items they need. Some of them will even come pick those items up themselves, saving you a trip!

Junk:

At the end of the day, throw out everything in your junk pile. Don't give yourself a chance to rethink it. It's worthwhile to hire a professional junk removal service for larger items, such as old mattresses and large furniture.
Don't forget to check underneath the bed for any forgotten items! After all, your guests need space to store their luggage...
2. Kitchen Area 

Holidays aren't just for friends and family. Holidays are for food. And if you want to cook that 20-pound turkey (plus stuffing, plus sides) then you better clear off that kitchen countertop. Take this opportunity to go through your kitchen wares. Ask yourself the following questions:
Do you still use it? If you haven't used it in the past 6 months, it's time to get rid of it!

Do you have duplicates? How many slow cookers do you actually need? Be honest with yourself.

Is it in good condition? Toss anything broken or unusable. 
After going through each drawer one by one, contact the friendly team at Junk360. We'll help find new homes for all your reusable kitchenware and recycle every item possible!
3. Living Room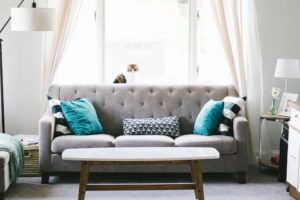 You want guests to be able to relax and enjoy their time with you. That can't happen if they're having to constantly navigate around your piles of junk. Take a moment to really evaluate what's in your living room. 
Can you mount the TV on the wall? If so, then that old entertainment center can go, leaving space for your tree. 

Encourage conversation by rearranging your couches and armchairs so that they face each other. 

Make room for more seating spot by getting rid of rickety bookshelves or coffee tables stained beyond repair. 
Call our team at Junk360, and we'll haul away all your unwanted furniture. Then sit down and have a glass of wine. You've earned it.
Contact Junk360 and Kickstart the Holiday Season!

Whether you're hosting a holiday party or just looking to reorganize your space, let Junk360 kickstart your holiday clean up. Our crews can take out anything, from your moldy sofa to a box of kitchen junk. Call us today at (612) 504-7431 or get your
free estimate online
!