2016 is coming to an end, which means that many of you are planning your New Year's Resolutions. If you haven't decided on your 2017 goals yet, take a look at how working with Junk360 can help you achieve your …
New Year's Resolutions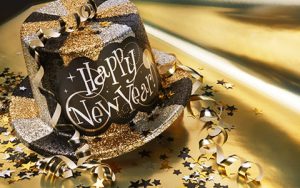 There are at least 3 resolutions that Junk360 can help you keep:
Tidying your home. From scouring the internet for new tidying tips to hauling away trucks full of junk, we're experts on keeping your life organized and clean! Visit us on Facebook, Google+, Yelp, or our website to read 5-star reviews from countless satisfied customers. Our estimates are free, so what are you waiting for?
Frequenting local small businesses. In a world overrun with large conglomerates, your money is your voice. Mom-and-pop shops and other small businesses rely on their community to spread the word, buy their goods, and support their mission. Few things support local economies more than frequenting small businesses. In 2017, feel good about where you spend your hard-earned money.
Supporting veterans. Not only are we veteran-run, but a lot of our employees are veterans too. That's why we often write to spread awareness about issues that veterans face. We're happy to announce that veteran unemployment rates have decreased, in part thanks to people like our customers! To find more veteran-run businesses in your area, check out Trust Vets.
These New Year's Resolutions are certainly more creative than losing weight or finding a new job. But they will still help you improve your quality of life and support your community. What better goal is there for 2017?
Feature Image: http://www.saltforkstateparklodge.com/